I depart Las Lenas and drive the 48 km down the mountain on Route 222 to Route 40 and turn south about 32 km to the town of Malargue, my last stop in Mendoza Province.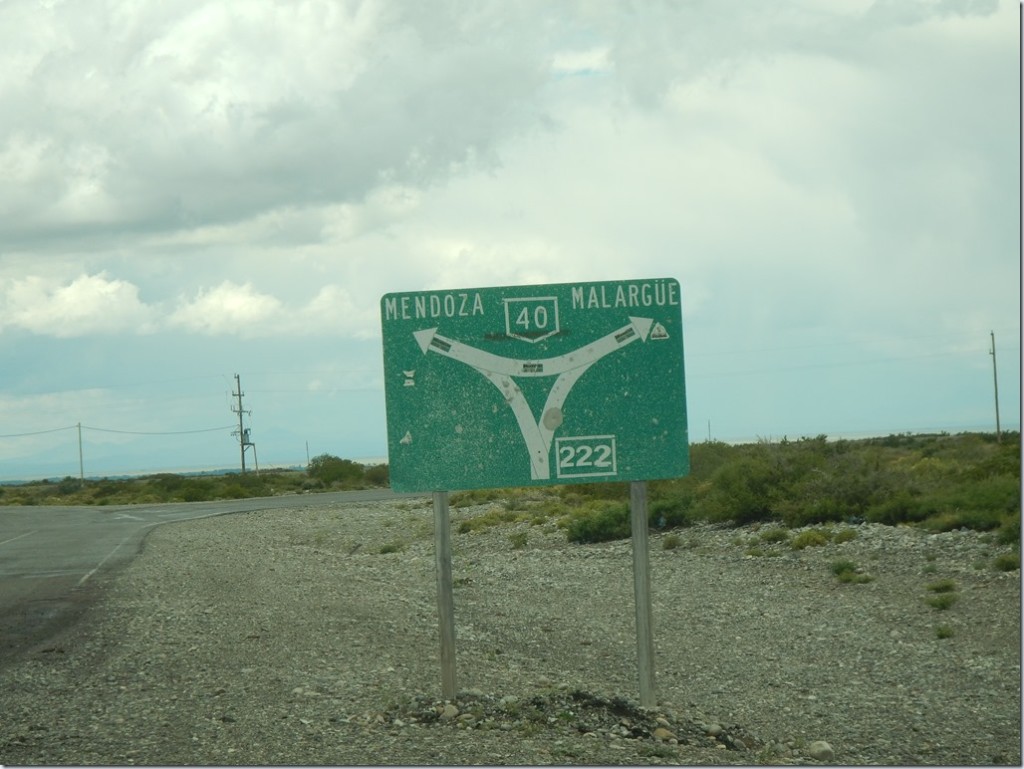 Malargue is about 370 km south of the capital Mendoza and not yet officially Patagonia.  Malargue is very pleasant and a somewhat surprising little town.  It appears to be another farm town set in the semi-arid and rough looking pampa, but has a very lively and pleasant feel.  Main street at midnight is full of people, cafes are overflowing and the beer is flowing.  I enjoy a great vegan pizza covered in Arugula and other great toppings.
Malargue is home to a planetarium, Centro Planetorio Malargue and is home to the southern site of the Pierre Auger Observatory, an international physics experiment searching for ultra-high energy cosmic rays.
The European Space Agency began construction of a deep space ground station 30 km south of Malargue in 2010, and it became operational in early 2013. Malargue Station and is the third 35m dish in its ESTRACK network.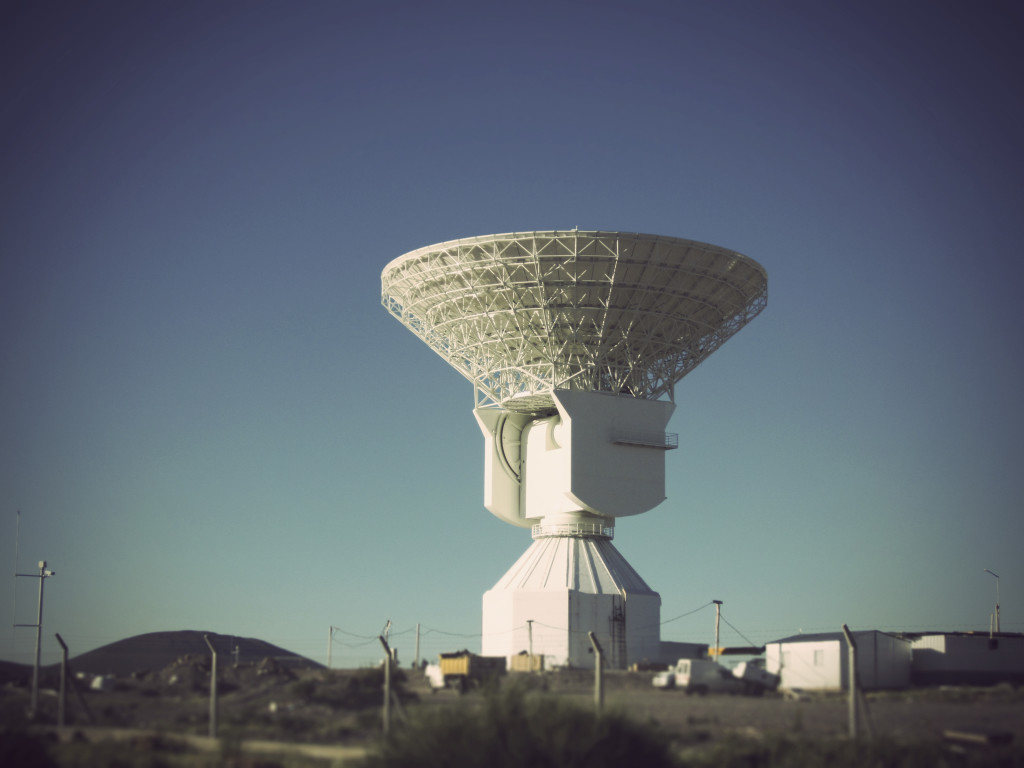 Malargue's agriculture is focused primarily on the production of seed potato, along with minor crops such as alfalfa, onion and garlic. Oil exploration, once a major economic engine is declining as is uranium mining.  Tourism is of growing importance to Malargue's economy.  It is a bedroom community for many of the skiers that come to Las Lenas and who want to avoid resort hotel prices.
There are also many year around natural attractions near Malargue and a growing number of  tourists attracted to Route 40, the Route 66 of Argentina.  More of route 40 is becoming paved and its popularity is growing.
The Reserva Provincial La Payunia is nearby, a nature preserve created in 1988 with an area of 4,500 square km.  La Payunia is home to many volcanic cones, most noteworthy the Payún Matrú volcano. Volcanic ash forms a black terrain known as "pampas negras", spanish for black pampas.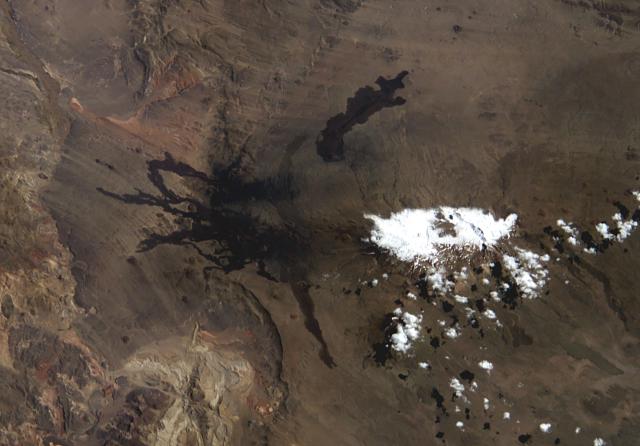 The Reserva Provincial Castillos de Pincheira, another protected nature area, is located 27 km to the west of Malargue.  The castillo, or castle is a natural rock sculpted by glaciers and erosion and looks like a castle.  Legends have it that it was a refuge for Chilean bandits, the Pincheira brothers, during the early 1900s.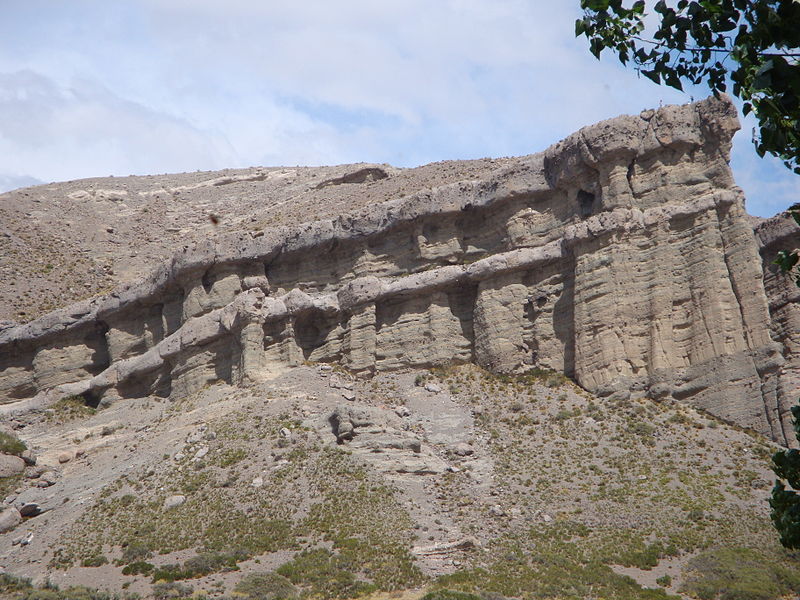 The "Caverna de las Brujas", or Witches' Cave is a cave, a nature reserve, and a national monument located about 65 km southwest of Malargue. Only about 6 km of the large cave has been explored. Visitors are only allowed into to visit the first 600 feet of the cave with a guide and proper equipment.
Llancanelo Lake is a rare wetland in this arid region about 75 km from Malargue at an elevation of 4200 ft. Llancanelo is famous for its variety of bird species including flamingos, black necked swans, herons, and ducks.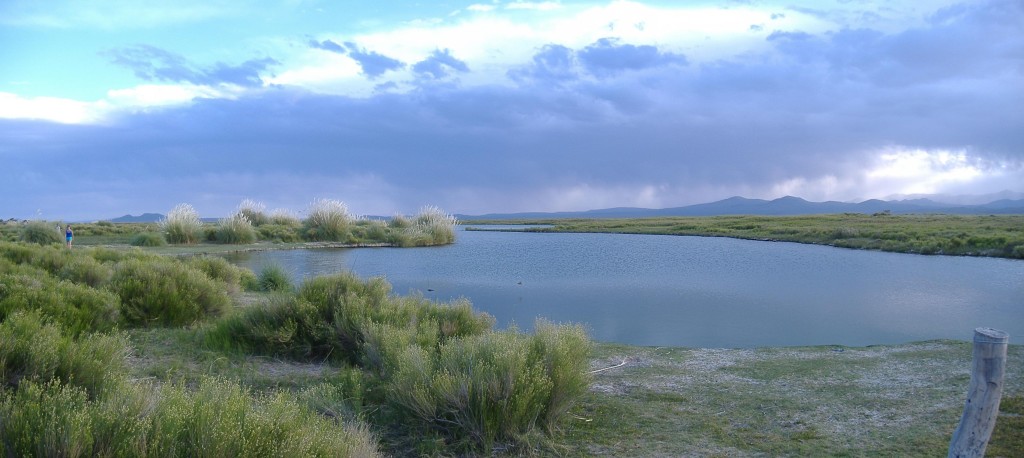 Tomorrow I am off to Patagonia proper.