After camping in a parking lot in downtown Mendoza and Aconcagua Provincial Park for several days without amenities, I was ready for the spa.  This area of the Andes is known for many hot springs.  I head to the Cacheuta hot springs a one hour drive from Mendoza.  The road used to run to the Uspallata Pass and over the mountains into Chile but now dead ends shortly after Cacheuta at the Potrerillos Dam built between 1999 and 2003.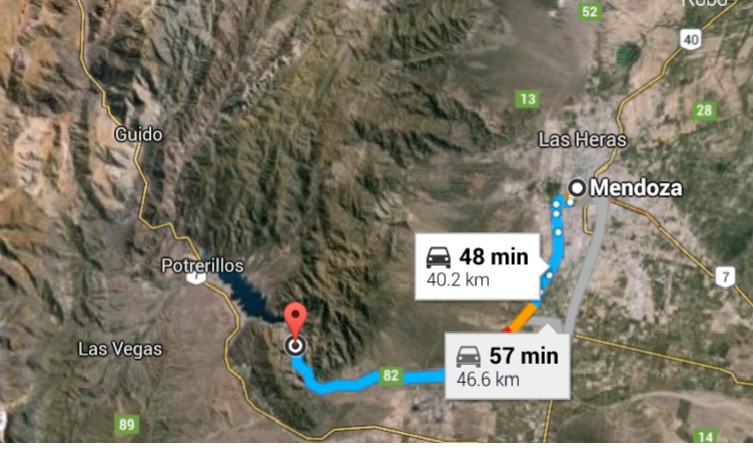 The spa at Cacheuta was developed on a massive scale around 1904.  A very substantial luxury hotel was developed on the hill above the river with the spa directly below the hotel.  The establishment achieved particular success through its link with the Transandine Railway, which opened in 1910. The line ran straight past the hotel, and a special railway station was erected there. Passengers arriving on the platform at the spa station would descend a staircase directly into the hotel.
In 1934 a glacial flood in the Mendoza canyon completely destroyed the spa. The establishment never recovered.  In 1986 a modest new facility was constructed.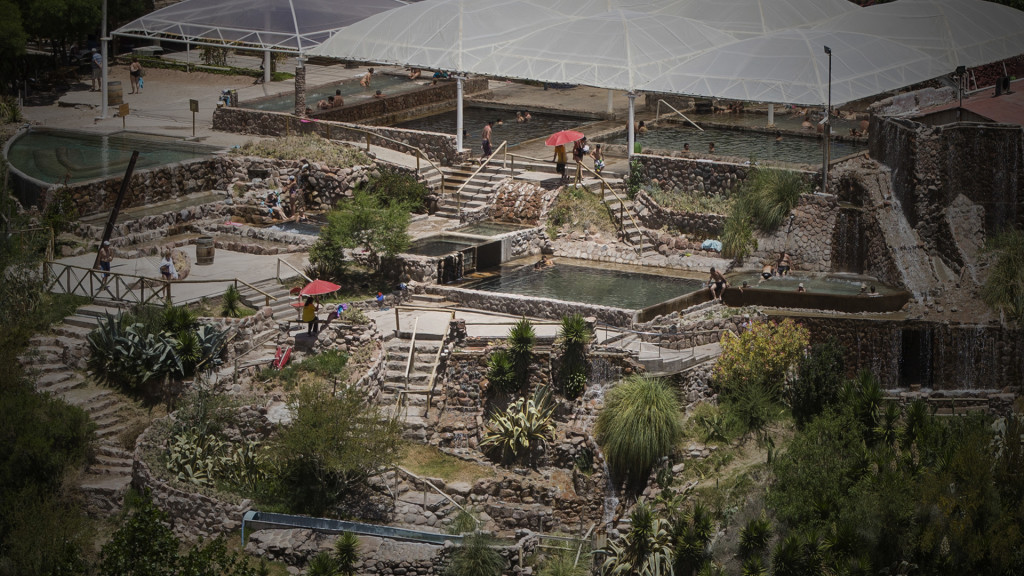 I had a very relaxing day at the spa and only paid seven dollars for my all day pass and another two dollars for a locker.
I will make it one of my goals to explore more of the Andean hot springs as I head south.